Are We Cool Enough to Make it in Portland?
Devetry
Devetry is expanding out west! To Portland, Oregon.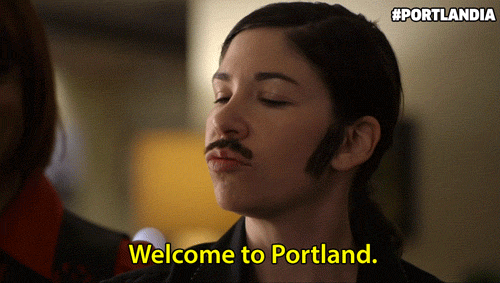 Squeeee!
After growing in our hometown of Denver for the past five years, we knew we wanted a second location in 2020. For us, Portland seemed like an obvious choice.
So Why Portland?
We could have chosen many locations for our second headquarters, so why the majestic northwest?
Portland has the tech talent
It's no secret that the west coast has phenomenal tech talent. As we continue to grow, we need to recruit designers, developers, and business analysts. PS: check out our current job listings.
Portland is an up-and-coming hub
For many startups and software companies, Portland is a better (read: cheaper) option than Silicon Valley or Seattle. This helps organizations innovate and test new digital strategies while having access to strong talent and lively culture.
Portland has really good coffee
And we know a thing or two about good coffee. If we're going to be working in Portland, we need to fuel up with legit brews.
Culture is key
Generally speaking, Portland is just as eco-friendly, outdoorsy, and brew-centric as Denver. And if we're going to plant second roots in a place, we want it to align with our company and team's lifestyles.
Portland is cool
Portlandians, teach us how to be as cool as you, okay?
Connect With Us in Portland
We are incredibly excited about the opportunity to become a member of the PDX tech community. We feel our experience in Denver will help us provide new hiring opportunities for UX/UI designers and software engineers, partner with non-profit organizations, and hopefully sponsor in-person events in the future.
We'd love to connect with companies, startups, software professionals, and other Portland dwellers. If that's you, hit us up and we'll make it happen.
If you liked that, try these!