Custom Software Development
Like choosing your own adventure, but with tech.
In today's world, you need software to conduct business. However, you might not have the in-house talent or budget to build it yourself. Enter Devetry. Custom software development is our bread and butter.

There are many ways to develop custom software development, but not all of them are right for your needs. Onshore, offshore, nearshore, contractor, in-house and hybrid options are valid, but it depends on your circumstances. How can you tell which one is right for your project?

At Devetry, our mission is to help businesses navigate the complex world of building software with open conversations, industry analysis, and a focus on ROI. If we're a good fit for your business, we'd love to build your custom software solution so you can focus on your core competencies.

Whether you're an enterprise looking for help with internal efficiencies or a digital product company looking to leverage a new technology, we've got you covered! Our global team has decades of experience working with clients ranging from startups to Fortune 500 companies and everyone in between.
Agile Software Development Process
Our project managers are SCRUM certified and ready to jump into your process on day one. By leveraging continuous integration, continuous deployment (CI/CD), we can reduce risk, increase testing, and add incremental value.

Practice an Agile-but-not-really process? We're flexible and happy to conform.
Software Expertise. Industry Knowledge. Global Reach.
Between Devetry's in-house developers and Dept's global technology network, we've worked in every language, every framework, and every process.

That obscure language in your legacy system? We've done it. The newest framework from Google? We've learned it. And we're happy to share our software development expertise with your team.

Alongside our technology experience is our industry knowledge. We've worked deeply in energy sciences, healthcare, education, real estate, martech, fintech, biotechnology, and hospitality. We've built learning management systems, CRMs, websites, enterprise web and mobile apps, and more. We'd love to learn about your industry and tech needs!

If you need help with your next custom software development project, let us help! Contact us below to meet with one of our team members.
Refine your strategic skills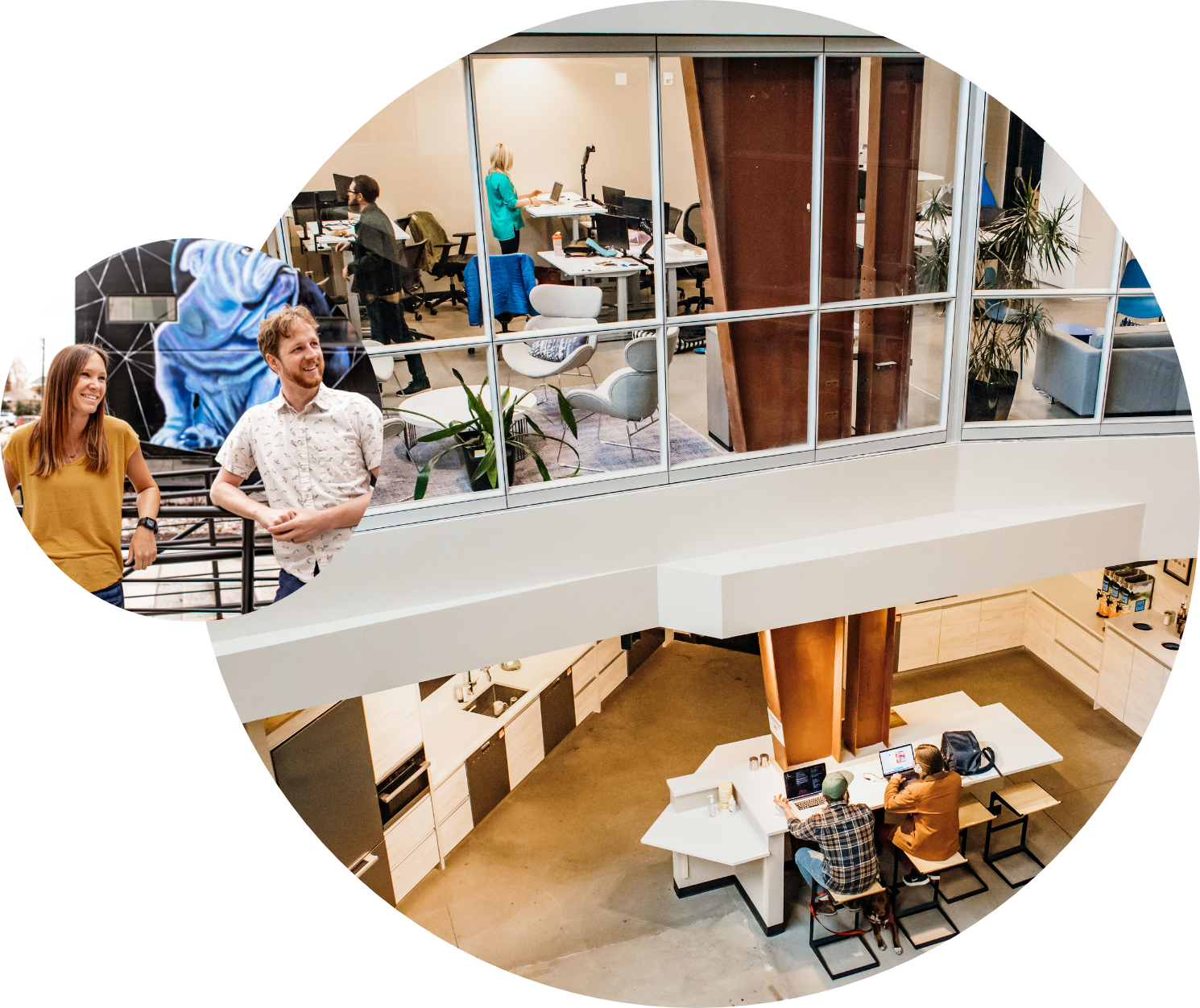 Let's Make Something Awesome