Salesforce Development
Leverage the full power of Salesforce
Efficient business automation, powerful customization capability, and an easy-to-use interface are just a few of the reasons why Salesforce is the world's #1 Customer Relationship Management (CRM) platform.

Salesforce makes it easy for businesses to connect with their customers by bringing the analytics, commerce, IT, marketing, service, and sales teams together on one, collaborative platform. Best of all, Salesforce development focuses on using as little code as possible to keep each tool simple and efficient.
Custom Salesforce Apps
If you need a software solution that isn't so out-of-the-box, no problem. While Salesforce development is focused on as little code as possible, there are robust development tools that the Devetry team uses to write code that runs directly on your Salesforce platform. With experience in Salesforce's proprietary languages, SOQL and SOS and APEX, we can quickly turn around a custom app or process that your organization can leverage immediately.
Why Devetry
A development team that can work within Salesforce's limits is essential to developing and maintaining a functional instance.

Salesforce development demands detail and diligence. A single transaction can't take longer than 10 minutes, can't make more than 100 queries, and can't hold a heap of more than 6MB of data at a time.

The Devetry approach of simplicity and expertise allows us to work within the Salesforce ecosystem to create digital products that are easy to manage and use. Contact us today to create a customized solution that maximizes Salesforce's impact on your organization.
Refine your strategic skills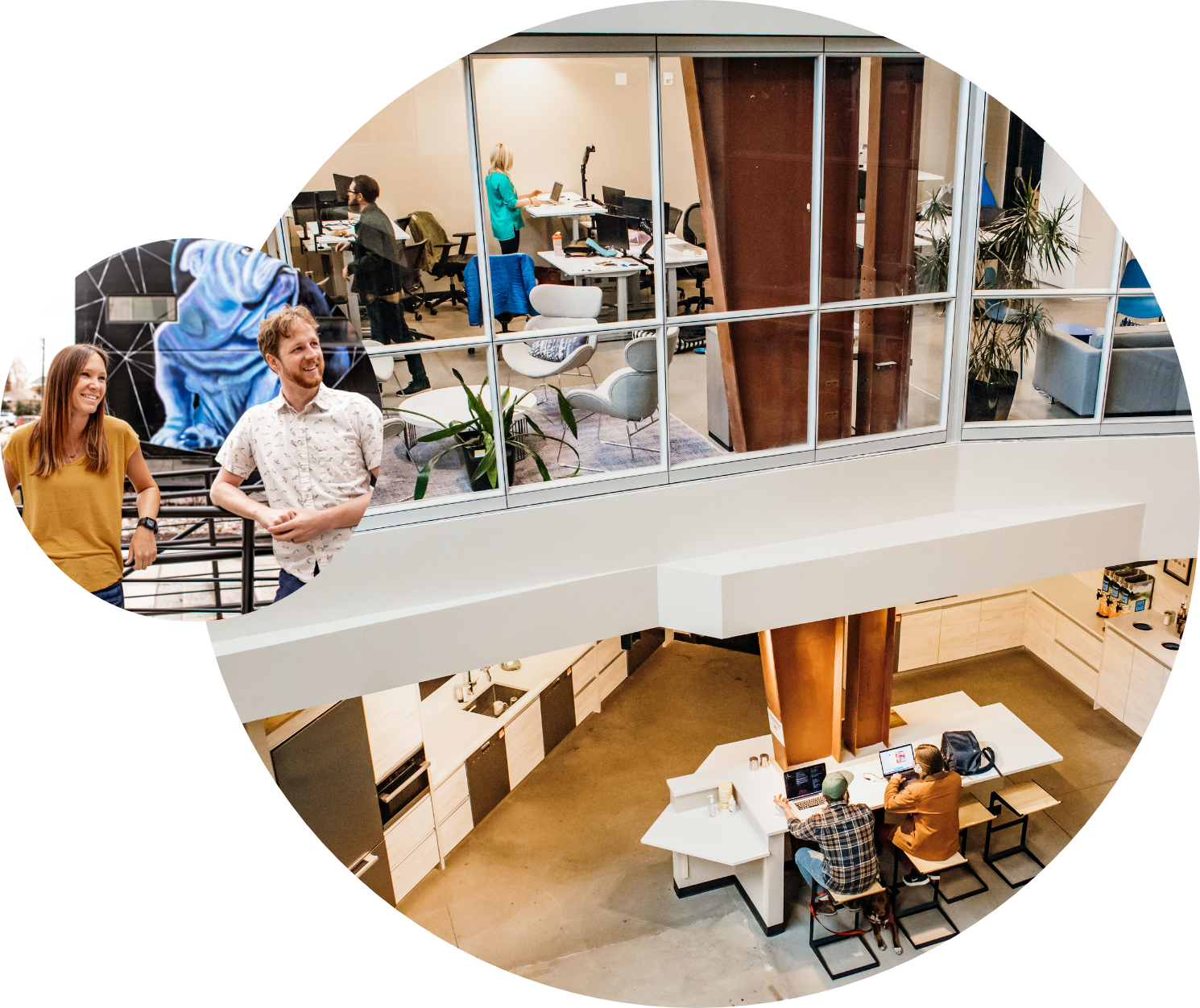 Let's Make Something Awesome