We Asked Developers Why They Left Their Last Job. Here Are Their Answers
Development
"Why did you leave your last job?"
This was the question we asked just under 500 developers in a survey meant to shine a light on the retention and attrition of software developers. We asked them a variety of questions, all of which you can view in our 2021 developer survey results.
One of the responses we were most interested in was the top reasons developers leave their jobs. The findings are not necessarily surprising, but they are insightful.
Why did you leave your last job?
21.6%: Lack of professional growth opportunities
20% Poor relationship with management
18.4% Compensation
10.8% Burnout
7% Lack of flexible work options
6% Layoff (COVID or otherwise)
2.7% Lack of remote options
13.5% other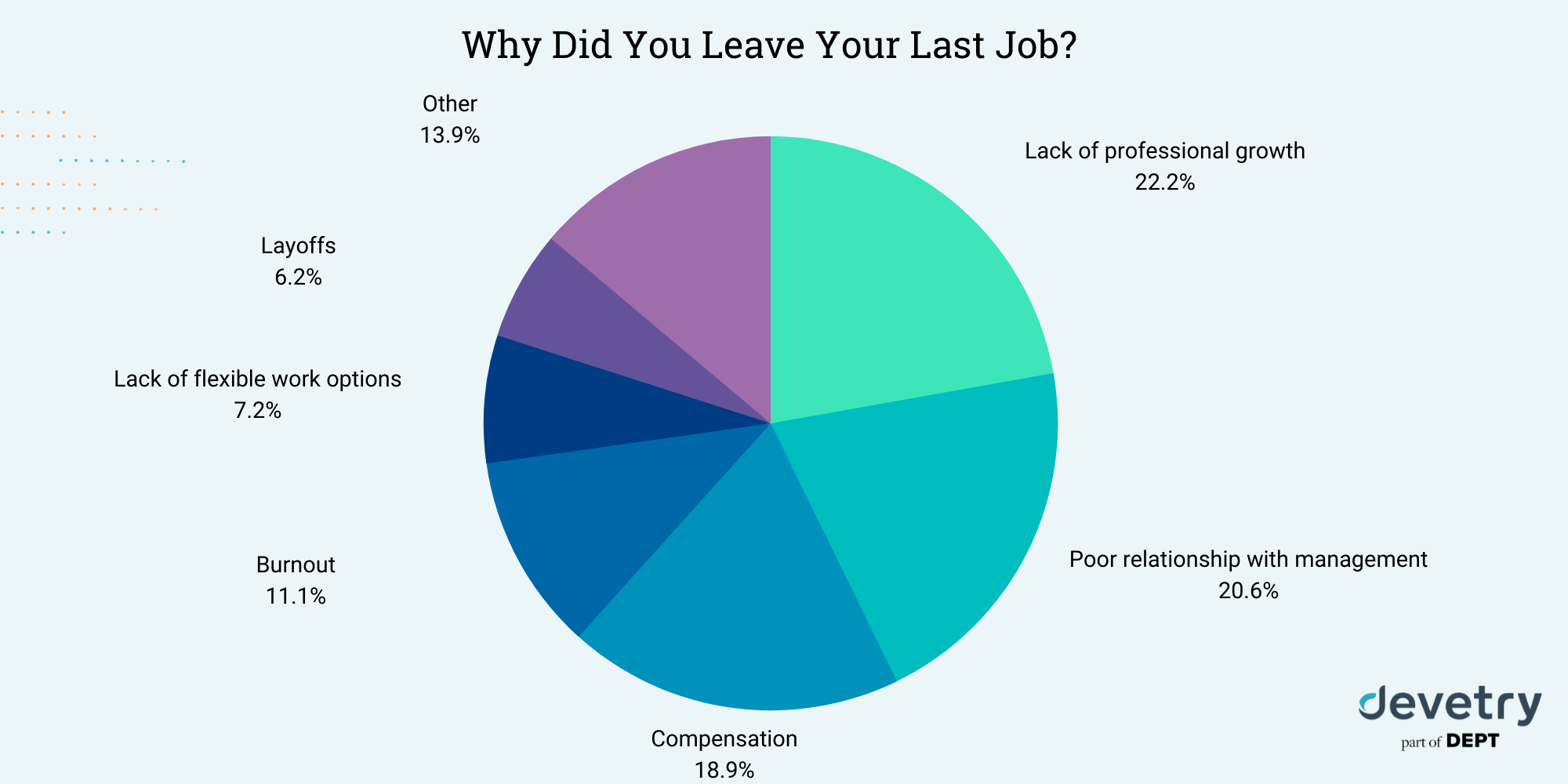 According to the developers we surveyed, there were three main reasons one would leave their jobs: lack of growth opportunities, poor relationship with management, and compensation.
Burnout was the fourth reason, and while much less than the top three, 10% is still substantial.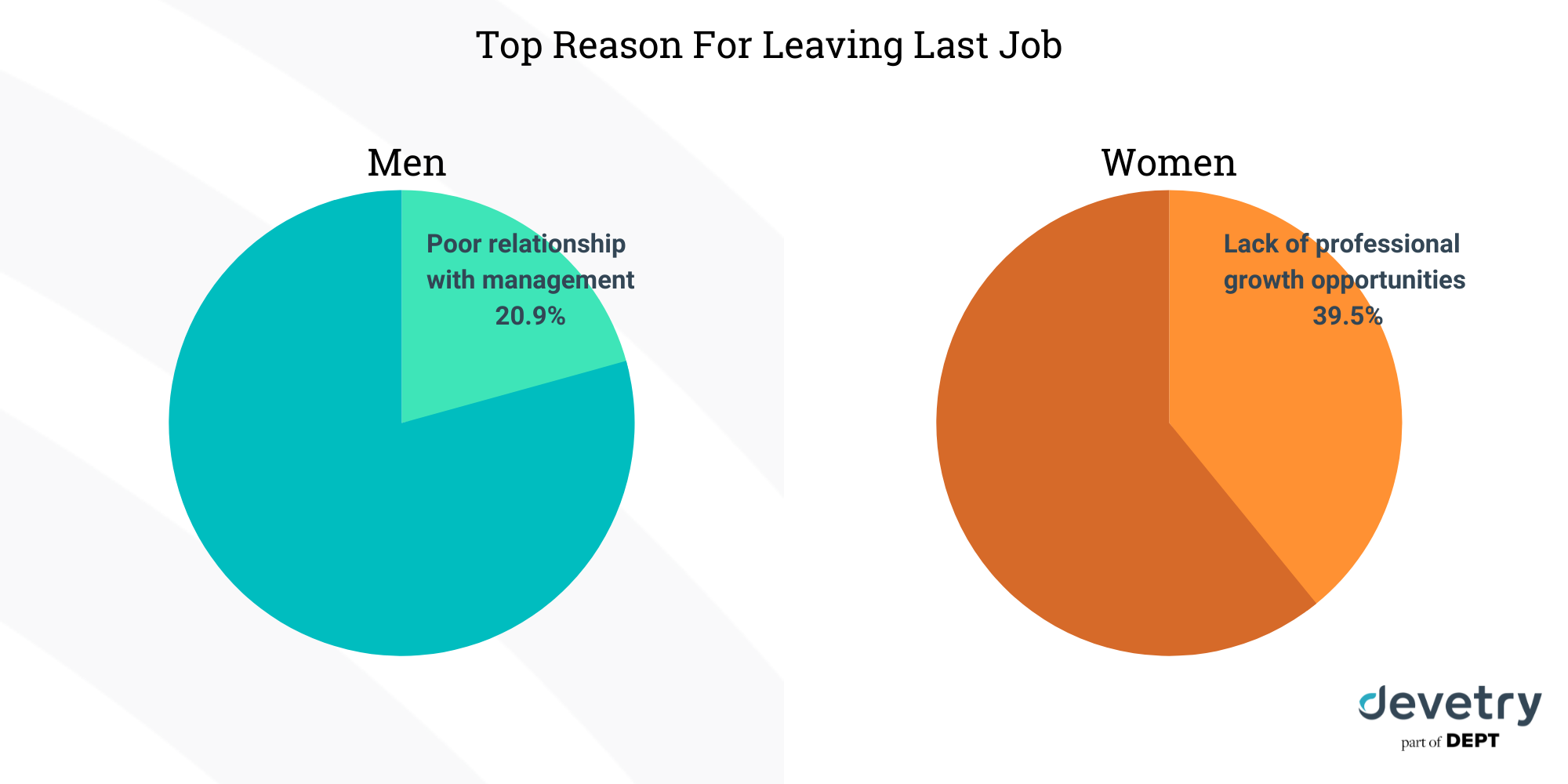 The most common response, "lack of professional growth opportunities" was especially true for the female developers we interviewed. Almost 40% of women reported that as their top reason they left.
For men, the most common reason was a poor relationship with management with about 21% reporting that as their top reason.
This data aligns with other professions. You may have heard the often-quote "people don't leave their jobs, they leave their managers."
Download the Full Report
If you liked that, try these!